Notice
[Usage Information]
-This voucher can only be exchanged for the specified product.
-If it is not possible to exchange due to the availability of the store, it can be exchanged for a drink of the same price or higher. (If the amount exceeds the original cost of the coupon, the drink can be exchanged after paying the difference.)
-When this coupon is exchanged, you can earn a Gong Cha membership stamp.
-When exchanging, various discounts, points, and use of discount coupons are subject to the regulations of Gong Cha Headquarters. For details, please contact the store you wish to exchange the coupon.

[Stores where this coupon is not availble for use]
Airport (except Incheon International Airport 1, 3, 4, 5 stores), Lotte Department Store, Lotte Mall, Lotte Outlet, Lotte Mart, Starfield, Shinsegae Department, Shinsegae Outlet, Home Plus (except Haeundae and Seongseo branches), Hyundai Department, Hyundai Outlet, rest areas, AK, NC (except Gangnam Store, Bulgwang Store, Busan Haeundae Store), Galleria Center City, Gwangyang LF Mall, International St. Mary's Hospital, Daegu Department Store Plaza, Daegu E-World, Dongdaegu Bus Transfer Center, Dongdaegu Station, Dongdaemun Design Plaza, Dongtan Center Point Mall, Lotte World Magic Island, Lotte World Adventure, Lotte World, Dongdaemun Lotte Fitin, Lotte Young Plaza, Lotte Cinema Eunpyeong, Lotte Cinema Cheongju Yongam, Lotte Cinema Paju Unjeong, Lotte Cinema Gimhae, Mario Outlet, Mega Mart Gimhae, Bundang Seoul National University Hospital, Seoul Station, Seolleung Station, Central City, Songpa Park Havio, Yatap Station, Yeoju Outlet, Yeongpungmungo Sillim, Oak Valley, Wolgye, Incheon St. Mary's Hospital, Cheonan Yauri, Chungjang-ro, COEX, Times Square, Parnas Mall, Hawolgok, Haengdam Island
Refunds and Cancelations
Please contact customer service within 7 business days from the date of order to refund unused gift.
Inquiries
E-mail: support@dpon.gift
Operating hours: 10:00 ~ 18:00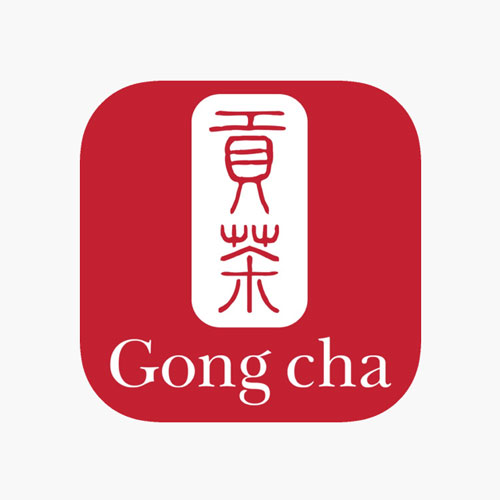 Gong Cha
http://www.gong-cha.co.kr/brand/
See all products from this brand
Gong Cha is a Taiwanese milk tea brand established in 2006. Since Gong Cha's arrival in Korea in 2012, it influenced the popularity of bubble tea in Korea and eventually, the market in Korea grew large enough for Gong Cha Korea to take over the Gong Cha HQ in Taiwan. Gong Cha's specialty is being able to add various toppings to any given drink with an added cost. It has an array of different pearl options.