Notice
[Usage Information]
- This coupon can be used in both Twosome Place and Twosome Coffee

[Notice]
- Products may not be available depending on stock.
- Please check the product at the store you are visiting. (If it is sold out, you can exchange it with other products of the same value.)
- The image above may be different from the actual product.
- The selling price of the product for each store may differ, and in some stores you may exchange it after paying an additional amount.
- You cannot use this coupon with other discount coupons, but in case an additional payment has to be made, discount coupons can be used for that additional amount.

[Stores where this coupon cannot be used]
Incheon International Airport (1st and 3rd floor), highway rest areas, hospital and school facilities, CGV stores, stores in Lotte World, COEX Mall, etc.
Information on stores where this coupon cannot be used: Contact the customer center (1577-4410)
Refunds and Cancelations
Please contact customer service within 7 business days from the date of order to refund unused gift.
Inquiries
E-mail: support@dpon.gift
Operating hours: 10:00 ~ 18:00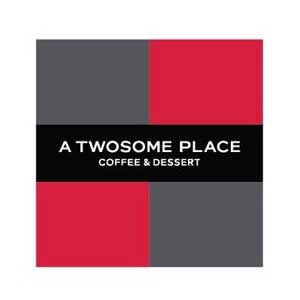 Twosome Place
https://www.twosome.co.kr:7009/
See all products from this brand
A Twosome Place is a CJ Group dessert cafe franchise. With "Trendy European Cultural Space with the Best Coffee and Dessert" as the motto, A Twosome Place pursues the European cafe space where the cafe culture has blossomed.