Notice
[Usage Information]
* This coupon is not available to use in Jeju.
* The price of this e-coupon includes sales tax.
* Exchanges can be used within the indicated expiration date.
* You can only exchange or order from a store that accepts phone orders, deliveries, or take-out. (You cannot eat in the store when using this coupon)
* You cannot cancel your order after using the coupon.

[Phone ordering method]
* Make a payment using a coupon (12-digit number of smart phone coupon) by calling the number (1588-9282)
* Please note that there are some stores where coupons cannot be used.

[Online Order Method]
* BBQ homepage > Click online order > Register delivery address and select delivery address > Click e-coupon order (Smartcon) > Add coupon number after payment > Add payment > Complete
* If this isn't possible, order by phone at 1588-9282

[How to order at the store]
* Pay with your coupon (12-digit coupon number) by visiting or calling the store

[Notes on Exchange]
* The product can be used for (1588-9282) phone orders, online orders, and store orders.
* Drinks may vary by brand and type per branch.
* Exchanging to another product is only available for products specified in the coupon.
* Points cannot be earned when this coupon is being exchanged.
* This coupon cannot be exchanged or refunded to cash. Cancellation of purchase is not possible after issuance.
* Additional discounts and discount cards cannot be applied when using coupons.
* Coupons cannot be used with other coupons such as Happy Coupons, discount coupons, service coupons, etc.
* Coupons are available to use from 12:00 to 23:00 and may vary depending on the store.
* Store inquiries can be made on the 1588-9282 telephone line or found on the BBQ homepage.
* BBQ chicken is a product that is immediately cooked at the store after ordering, so in rare occasions, the product may be sold out.
* Discount coupons (ex: Happy Coupons) and other redemption benefits are not applicable when ordering mobile coupons.
* Happy Coupons in the chicken box may not be attached when using mobile coupons.
* The product may be restricted for use in non-deliverable areas.

[Store information]
* BBQ stores are available (unavailable in Jeju and some stores may have limitations in using this coupon)
* However, specialty stores such as BBQ Chicken & Beer, BBQ One and a Half Chicken, highway rest areas, military bases, basball fields, airports, resorts, etc. are not allowed.

[Origin of ingredients]
-Chicken: Korea
Refunds and Cancelations
Please contact customer service within 7 business days from the date of order to refund unused gift.
Inquiries
E-mail: support@dpon.gift
Operating hours: 10:00 ~ 18:00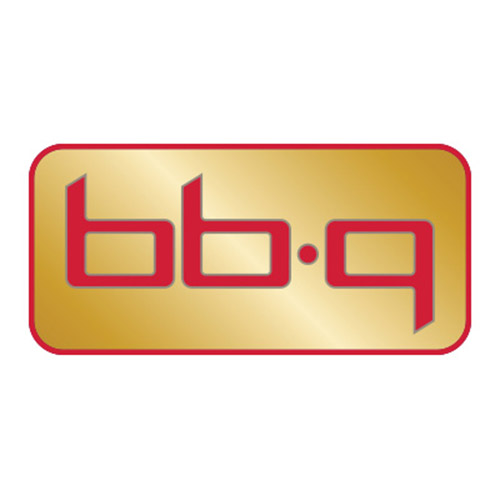 BBQ
https://www.bbq.co.kr
See all products from this brand
The Korean chicken chain BBQ has about 1,500 stores and has started in 1995. In order to make the best chicken flavor and cook chicken in a healthy way, BBQ uses 100% extra virgin olive oil, which is the highest grade among olive oil and called 'God's Gift' for frying oil.
Check store locations