Notice
[Usage Information]
- Presenting only the authentication number of the coupon is not allowed. You must present the barcode.
- You can check availability and balance at Pay's customer center (1644-5368).
- Please use this coupon after checking if it is available for use in that particular store.
- This coupon cannot be exchanged for cash.
- Refund of the balance is not possible at the place of use.
- After use, the balance will be saved for reuse within the coupon validity period.
- Additional payments can be made while using the coupon via cash or credit card.

[Stores where coupon is not available to use]
- Sanggye Station Store, Toegyewon Station Store, Sangbong Station Store, Daeseongri Station Store, Hoegi Station Store, Sokcho Jungang Store, Sindorim TM Store, Yeongdeungpo-gu Office Store, Incheon Cheongna 2nd Store, Sanghyeon Station Store, Busan Sajik Stadium, Gwangan Station Store, Busan City Hall Station Store, Gyeongbuk Yeongju Store , Gumi Munseongmot Branch, Daegu Complex Transfer Center, Goshin University Branch, Dongdaegu Station, Gyeongju CC Branch, Ulsan Woojeonghyuk New Town, Busan Art Mall, Ulsan Hyundai Department Store Dusol Branch, Gwangju Jinwol Branch, Suncheon Pungdeok Branch, Jangseong Archchisil Branch, Daecheon Beach Branch, Cheonan Asan Station Branch, Cheonan Penta Port Branch, Chungbuk Okcheon Branch, Gunsan Eunpa Lake Branch, Gunsan Jungang Branch, Dongja Hope Sharing Center Branch, Suwon World Cup Stadium, Jeonbuk University New Silk Road Branch, Seoul National University Station Branch, Cheonho Station Branch, Mugyo-dong Crossroad store, Amsa Lotte Castle store, Banghwa station store, some stores (rest stations, in-shops, special stores) excluded
*Special stores: Aramark, rest area, resort/hotel/condo, hospital/funeral hall, theme park/park, airport/station/terminal, mart/shopping mall, unit, etc.
Refunds and Cancelations
If you wish to cancel or refund an unused gift coupon, please contact the customer center within the validity period.
Inquiries
E-mail: support@dpon.gift
Operating hours: 10:00 ~ 18:00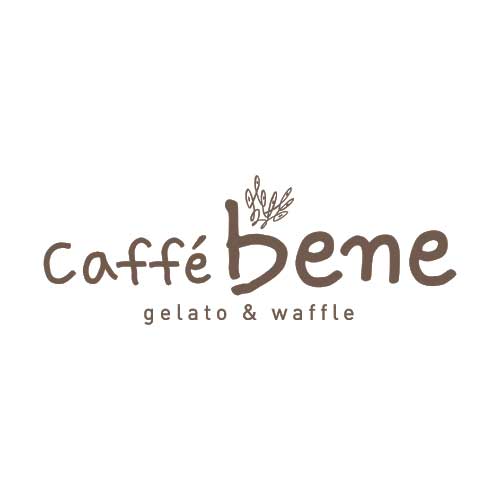 Caffè Bene
http://caffebene.com/
See all products from this brand
Caffè Bene, one of the largest coffee franchises in Korea, opened its first store in Cheonho-dong in 2008. Since then, it has expanded to hundreds of stores and are also operating stores overseas.