Notice
[Usage Information]
- Discount coupons, points, stamps and promotional benefits when using this gift certificate are not applicable.
- Cash refunds are not possible.

[Stores where this coupon cannot be used]
Gyeongju Blue One Water Park Branch, Goindol Rest Area Up/Down Line, Gwangju Hankook Hospital Store, Gwangju Honam University, Guro G Plus Tower Tower, Gimpo Poongmu Store, Daecheon Rest Area Up/Down Line, Dongdaegu Station, Donghae Rest Area, Lotte Mia, Baekyangsa Rest Area (Up), Busan Nampo-dong, Bucheon Station, West Yeoido Island, Sihwa Lake Tidal Power Plant, Anseong Rest Area, Yangju Rest Area, Yeonggwang Beopseong Branch, Yongsan I Park Store, Jamsil Sports Complex, Jeongan Rest Area, Jeju Seogwipo Galleria Branch, COEX Mall, Hongdae Branch, Hwaseong Neung-dong Branch, Gochang Dolmen Site (Down), Busan University Station, Dongdaegu Station, Guri Rest Area, Singyeongju Station, Withers Yeongdeungpo, Hoengseong Rest Area, Incheon LF, Gyeongju Hwangryongwon, Busan Premium Outlet, Chuncheon M Department Store, Chungju Rest Area, Shinsegae Dongdaegu Complex Terminal Store, Geumcheon Ginkgo Branch, Gwangyang LF- Seonsan Rest Area, Bupyeong Station Branch
Refunds and Cancelations
If you wish to cancel or refund an unused gift coupon, please contact the customer center within the validity period.
Inquiries
E-mail: support@dpon.gift
Operating hours: 10:00 ~ 18:00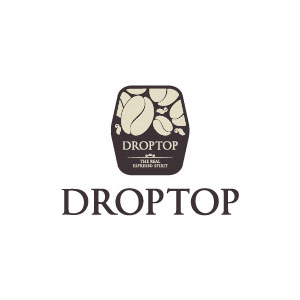 Café Droptop
http://www.cafedroptop.com
See all products from this brand
The best taste (Drop in a Top Taste!), the best space (Drop in a Top Place!), the best service (Drop in a Top Service!), and the best philosophy (customer-centered management) to create new trends in cafés. Café Droptop is a different premium café that opens up new trends.