Notice
[Usage Information]
- No cash refunds.
- You cannot cancel the order after the item has been exchanged.
- This coupon cannot be exchanged for other products.
- At the time of exchange, discounts and/or earning points will not be applied.

[Stores where this coupon cannot be used]
Pohang Guryongpo Branch, Daegu Jincheon Main Branch, Busan Guseo Branch, Busan Yeonsan Xi Branch, Yangjae Kukdong Branch, Maetan Gwonseon Station Branch, Jeonju Innovation City Branch, Shingal Lotte Branch, Ulsan Woojeong Intersection Branch, Guro Oryudong Branch, Gangneung Solol Branch, Suyu419 Point, Mia Station Branch, Wangsimni Station Branch, Anyang Pyeongchon Branch, Ulsan Beomseo Branch, Dolgoji Station Star Branch, Gunja Station Branch
Refunds and Cancelations
Please contact customer service within 7 business days from the date of order to refund unused gift.
Inquiries
E-mail: support@dpon.gift
Operating hours: 10:00 ~ 18:00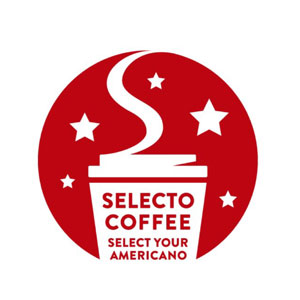 SELECTO COFFEE
http://www.selecto.kr/
See all products from this brand
SELECTO COFFEE established the first store in December 2012 to provide customers with a new coffee culture under the "5 types of specialty coffee" brand concept. SELECTO COFFEE offers a single origin coffee of various tastes according to the taste of the customer, as well as a special relaxing and healing space that enriches everyday life.