Notice
[Usage Information]
- Nationwide Jaws Tteokbokki stores (except some stores)
- This voucher cannot be exchanged for other products
- Not available for delivery orders
- No more than one voucher can be used at the same time
- This coupon cannot be exchanged for cash
- However, 100% refund is possible if the product on the coupon is not available

[Stores where this coupon cannot be used]
Outlets nationwide, E-mart, Lotte Mart, Homeplus, Hanaro Mart, ski resorts and water parks, national rest area (highway) stores, national baseball field stores, Gyeongbokgung store, Busan Daeyeon store, Wonhyoro store, Yangjae store, Art Malling Jang-An store, Suwon Mangpo Station Store, Jeonju Dongsan, Lake Como Dongtan Lake store, Wolgye store
Refunds and Cancelations
Please contact customer service within 7 business days from the date of order to refund unused gift.
Inquiries
E-mail: support@dpon.gift
Operating hours: 10:00 ~ 18:00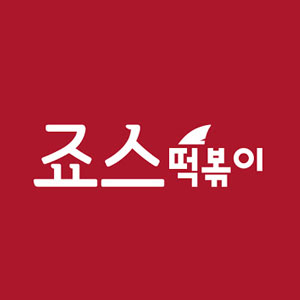 Jaws Tteokbokki
http://www.jawsfood.co.kr/
See all products from this brand
Jaws is always fun.
A light snack specialty store that emphasizes the sense of mission and morality of those who handle food and dreams of a world where everyone lives together.